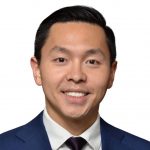 What We Do

Dr. Hsieh is a plastic and reconstructive surgeon with specialized training in craniofacial surgery. He also specializes in gender affirmation surgery and aesthetic surgery of the face, breast, and body. He has considerable experience in gender affirmation surgery including mastectomy (also known as top surgery), breast augmentation, and facial gender confirmation surgery (FFS) ? the latter of which was developed through specialized training with the FACIALTEAM in Marbella, Spain. He has experience working within Comprehensive Gender Care programs in order to provide patients with the optimal medical, psychological, social, and surgical care. His practice follows the WPATH Standards of Care guidelines which include obtaining a Letter of Support from a qualified mental health provider prior to proceeding with surgery.


Dr. Hsieh also has a passion for aesthetic surgery of the face, breast, and body, and he has trained extensively with international leaders in the field to develop expertise in surgeries including breast augmentation, mastopexy, abdominoplasty, lip lift, rhinoplasty (?nose job?), and otoplasty for correction of ear deformities.


Dr. Hsieh earned his medical degree from the Medical College of Georgia and completed an integrated plastic surgery residency at Brown University. This was followed by a craniofacial surgery fellowship at University of California San Diego. He pursued further subspecialty training in facial gender confirmation surgery with the FACIALTEAM in Spain.


He has a passion for humanitarian work, including volunteering with Connect Med to help treat patients with craniofacial anomalies in Vietnam and Mexico, and Fresh Start Surgical Gifts, which provides reconstructive surgery to infants, children, and teens with physical deformities.