We have been providing life-saving services to the residents of Palm Beach County and South Florida for 35 years. It is our mission to engage, empower and enrich the lives of lesbian, gay, bisexual, transgender and queer (LGBTQ) people and those impacted by HIV and AIDS. We couldn't do what we do without your support. Please explore our website. We offer a large number of services and we look forward to helping you in any way we can.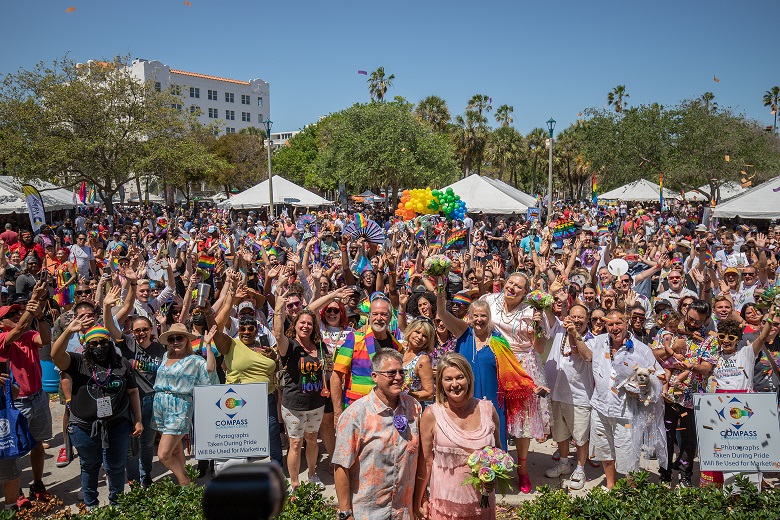 World AIDS Day & AIDS Memorial Quilt
In recognition of World AIDS Day, Compass displays the largest collection of the AIDS Memorial Quilt in Florida. Each year, a ceremony is hosted on December 1st which includes the quilt display, a candlelight vigil, induction, and guest speakers.
Two week's worth of community events coincide with local community-based organizations together to engage the community in becoming a part of a global impact to end AIDS. In an effort to work closer with national and local initiatives to provide Palm Beach County with resources, Compass' World AIDS Day promotes awareness about HIV and how to love a stronger and healthier life.