We have been providing life-saving services to the residents of Palm Beach County and South Florida for 35 years. It is our mission to engage, empower and enrich the lives of lesbian, gay, bisexual, transgender and queer (LGBTQ) people and those impacted by HIV and AIDS. We couldn't do what we do without your support. Please explore our website. We offer a large number of services and we look forward to helping you in any way we can.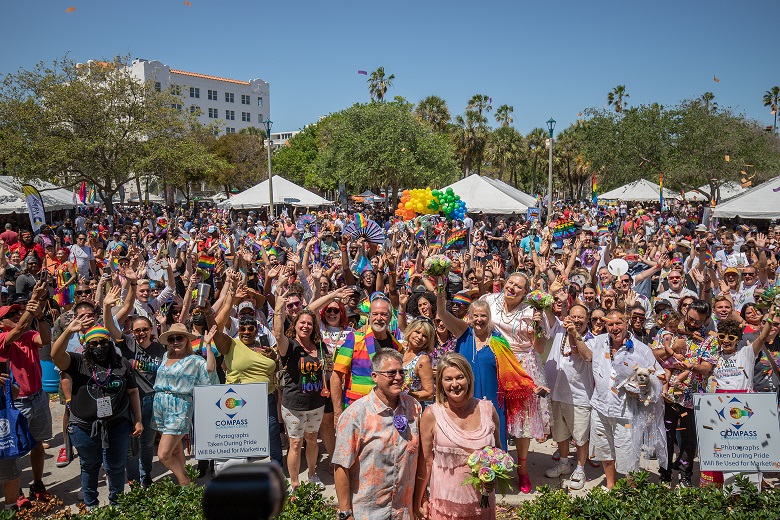 September 14, 2023
"Puertas Abiertas" es un evento dedicado a la comunidad Hispana del Condado de Palm Beach durante el Mes de la Herencia Hispana (15 de septiembre al 15 de octubre). El evento invita a miembros de la comunidad a visitar y conocer los servicios que ofrecen en el Centro Comunitario Compass. El evento ofrecerá comida, música, presentaciones, oportunidades para conocer otras organizaciones y chequeos de salud.
"Puertas Abiertas" is an event dedicated to the Hispanic Community of Palm Beach County during the Hispanic Heritage Month (September 15 through October 15). The event invites members of the community to visit and get to know the services offered by Compass Community Center. The event will offer food, music, presentations, opportunities to network with other organizations and
offer health and wellness checks.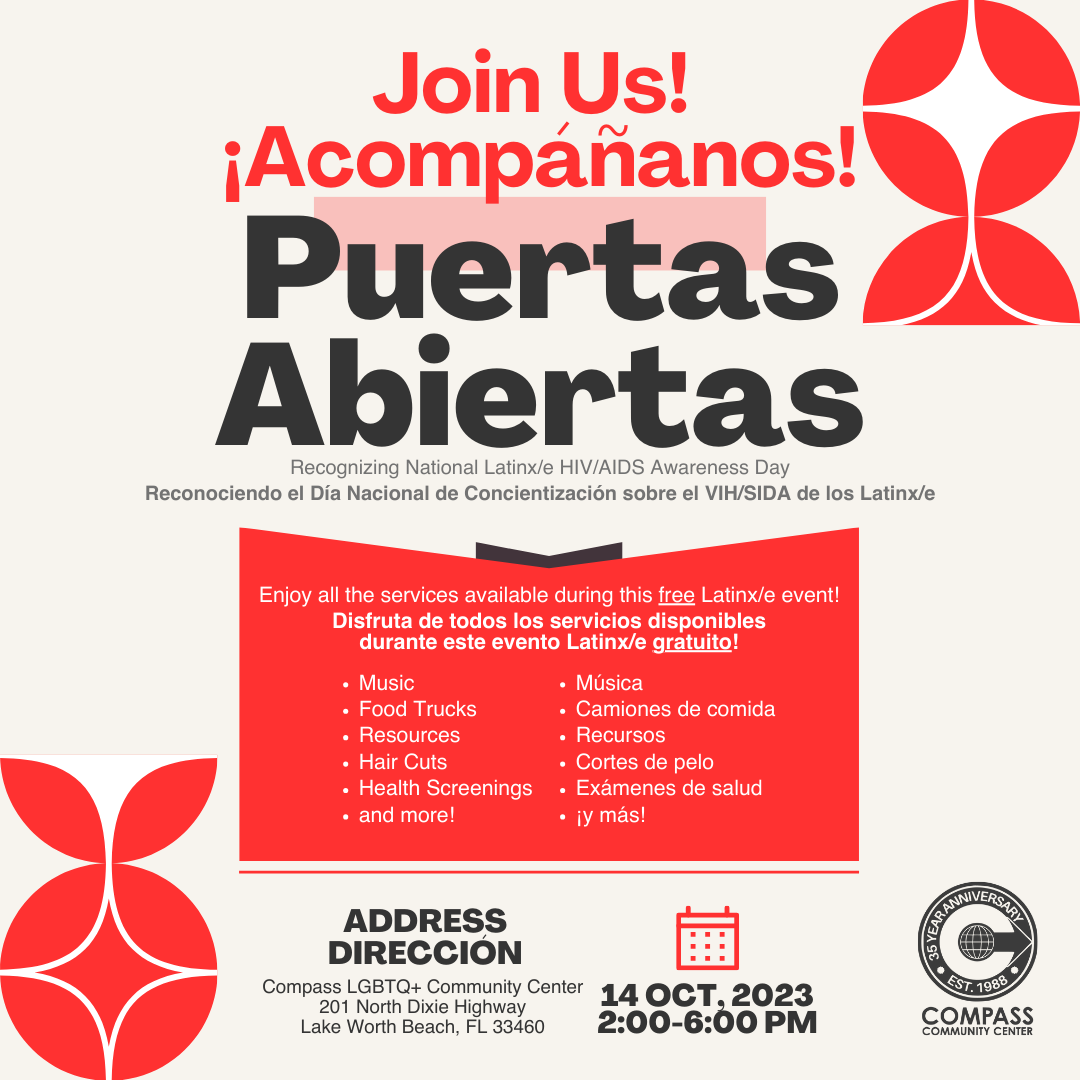 Learn More About Our Services
Conozca más sobre nuestros servicios