 What We Do

CIBC U.S. provides tailored commercial and personal banking services, private wealth management and small business financial solutions from coast to coast.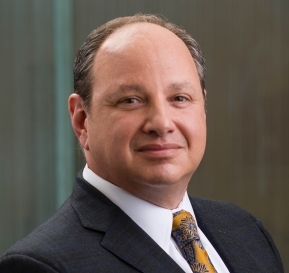 What We Do
With the complexity of today's markets and uncertainty about tomorrow's economy, good financial advice is more important than ever. As a team of dedicated Financial Advisors, we're committed to helping you organize your finances around your short term needs, your longer-term goals and what you envision for generations to come. Our knowledgeable perspective, good judgement and broad experience can help you meet your challenges and seize opportunities.
Robert brings over 30 years of management experience to Damante Partners Wealth Management. Robert specializes in financial planning for our clients, producing a personalized, comprehensive financial plans, to assist our clients' in achieving their goals. Robert is also the team liaison to the LGBTQ community, working with our same sex clients to address their needs in an ever changing legal landscape.
Robert has earned the designation of CERTIFIED FINANCIAL PLANNER™® practitioner, employing a financial planning approach to assist clients in attaining their financial goals, he is actively involved in the investment and risk management of client portfolios. Robert received his Bachelor of Science degree from Johnson & Wales University in Providence, RI. Originally from Cleveland, Ohio, Robert has been a resident of Florida since 2001, currently residing in West Palm Beach. Robert is also a member of the West Palm Beach Rotary Club, and serves on the Clubs Board of Directors.
What We Do
Forever First. Those two words are at the heart of everything we do. Forever First means keeping an eye on the long term. For our company and for your finances.
It means remembering that banking is about people first and money second. It means having experienced bankers on hand for you to talk to when you need them. And it means the name on our door will stay the same for years to come.