 What We Do
A pharmacy in West Palm Beach, Florida and is open 5 days per week. Call for service information and wait times.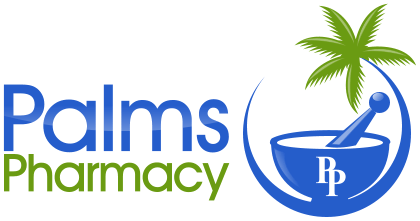 What We Do
Palms Pharmacy is a family-owned and operated independent pharmacy committed to providing our community with affordable, accessible, and reliable pharmacy services. We offer both patients and clinicians the resources they need to facilitate healing to anyone in need.
Our organization bridges the gap between patient, clinician, and pharmacy by collaborating with medical practices in our community to provide the most comprehensive care to the patient. We make customer satisfaction a top priority. We are proud to offer a more personal experience for both the patient and the clinician while maintaining accuracy and short wait times.
We are accountable to our patients, prescribers, employees, and community. We keep our promise to go above and beyond the call of duty as healthcare providers. We are devoted to building impactful relationships with our patients and their prescribers. What We Do
Department of the Walgreens chain providing prescription medications & other health-related items.